I have an emergency services recommendation! Last month, a floor drain in my laundry room backed up and I needed help! We were being flooded out! At 6 P.M.!

I called 3 Mountains Plumbing (http://3mountainsplumbing.com) . They were AMAZING. Klint knew exactly what the problem in, after doing a lot of investigating. He and his "drain guy", Chris, solved our plumbing problem by 11 P.M. AND their office called ServePro (http://www.servprotigardtualatin.com/), a restoration company, for me. Elmer from ServePro, showed up at 10 P.M. and removed about 230 gallons of water from my floors over the course of two days.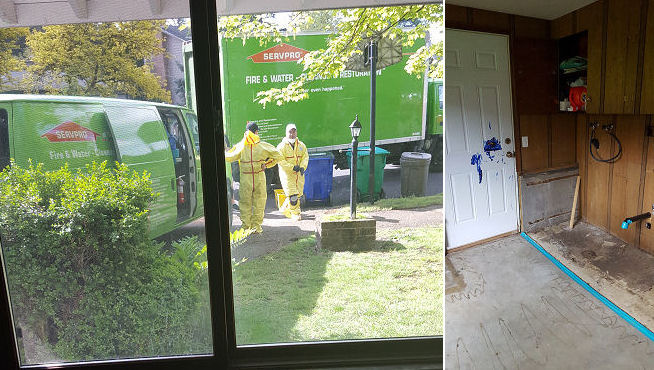 Over the course of the week, ServePro has been to my house daily, dealing with the insurance, removing and drying out all of the water, yanking out my cabinets, paneled walls, carpets, storing my stuff, and diagnosing the asbestos that was built into my 1964 house – and arranging for the abatement. They also gave me the names of contractors that answer their phones!
I can't recommend 3 Mountains Plumbing and ServePro enough! When you have water damage, call them. They WILL help!
I am still dealing with the aftermath of my laundry room disaster that I mentioned last time. We had to have quite a bit of asbestos removed! ServePro contracted with PMG, a minority owned asbestos abatement company to do the work. The demolition company used was MTZ and they were wonderful! The job was fast, and very thorough. I was so impressed with the two workmen and the job they did to keep the rest of the house clean and safe. I thought they were wonderful!