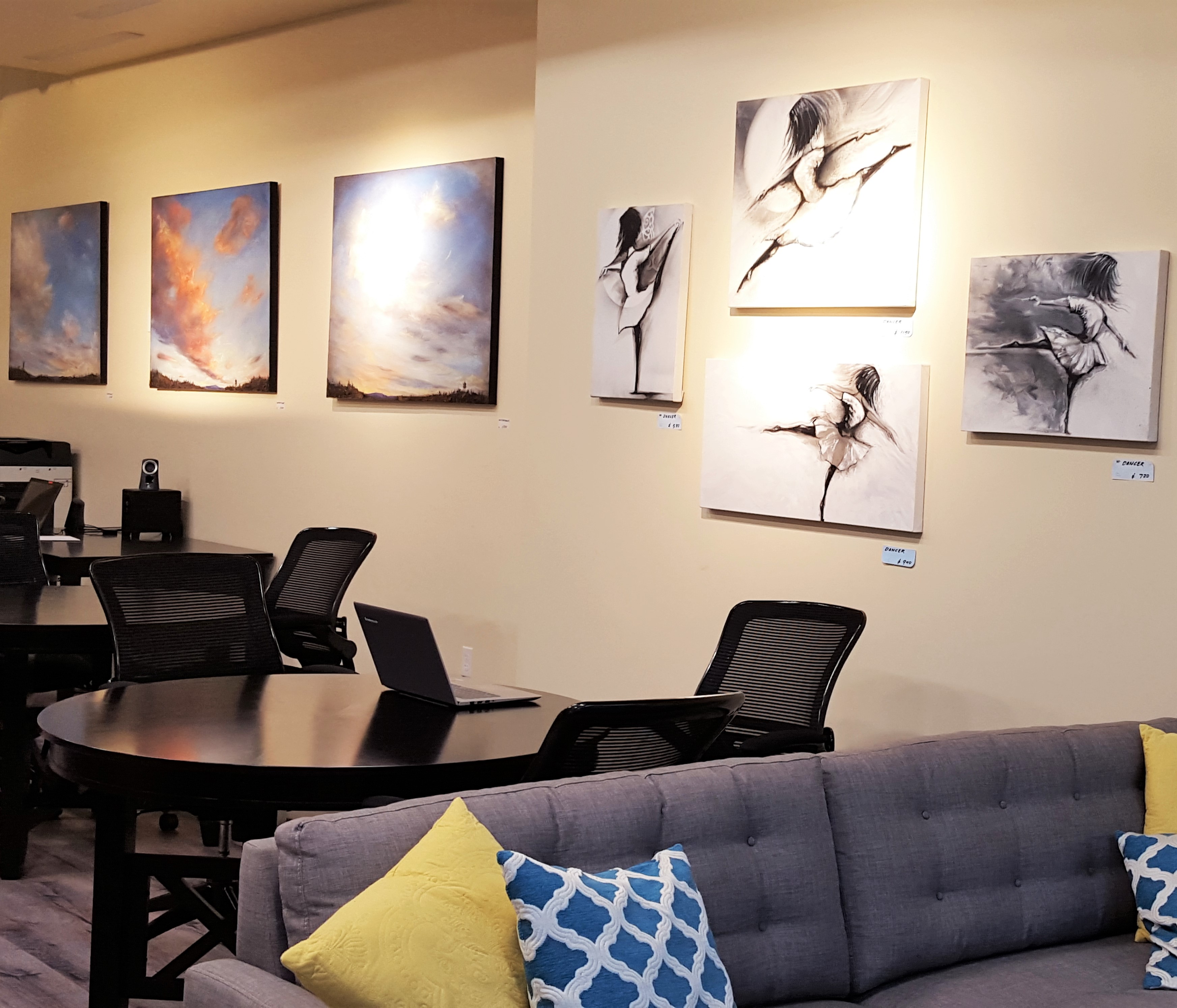 Remember when I told you about my pretty office? We got some new paintings! In addition to the gorgeous landscapes by Alexander Rokoff, we have some beautiful dancers by Daniel Work.
I don't know about you, but I fell in love with painted dancers when I first saw a Degas. Daniel Work's dangers make me smile. Their lines are exquisite and with just a few strokes, the motion seems to come alive.
Visit the office on First Thursday to see these pretty ladies in person and have a chat with the artists. We can talk art, real estate, and fun stuff like shoes!