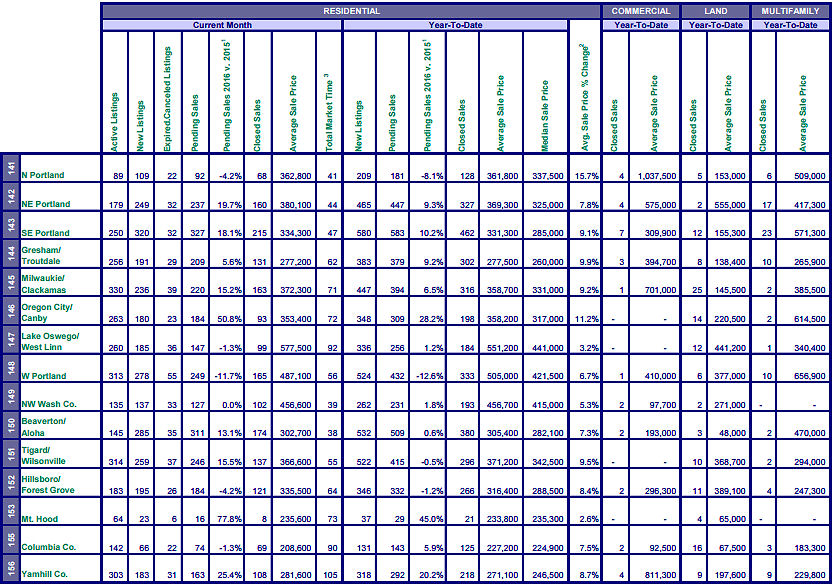 February's Market Report was positive. Portland had quite a lot of activity. We had the strongest February since 2007 for accepted offers (2,786) and closings (1,813), which really isn't a shock, considering current market trends.
Inventory remained surprisingly steady at 1.8 months (the time it would take to sell every single house on the market without adding new ones). I expected it to go up slightly with the selling season kicking back into gear after Valentine's Day, but the local real estate agent mafia is still looking for houses to sell! We're still running into a lot of multiple offers on beautiful, well cared for homes.
The median sales price has gone up 7.8% since February 2015. The average sales price has gone up 7.1% in the same time period.
We need more houses to sell, so you're thinking about making a move, give me a call, or if you know someone giving it a thought, please give them my name! I'm happy to provide a FREE market analysis!